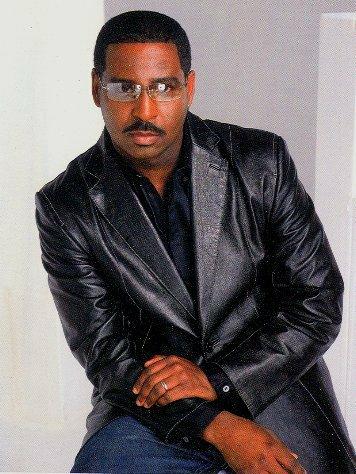 Terry Weeks was born the year before the Temptations' first hit, on December 23, 1963, and was introduced to the group's music by his older brothers and sisters. "I used to sneak and listen to their records." he said. "I was influenced by them because they were listening to not only the Temptations, but Marvin Gaye, Stevie Wonder. Every group and every solo act from that era just, for some reason, struck a chord and stayed with me all of these years." Terry grew up in Birmingham, Alabama, the hometown of Eddie Kendricks and Paul Williams. He had just gotten out of the Air Force and had gone to Los Angeles to pursue his dream of being a singer. He had only been in L.A. a few days when he spotted Otis Williams coming out of a Hollywood shoe store. Right there on the street corner, he broke into a Donny Hathaway song. It so impressed Williams that he signed Weeks to his production company. Weeks worked as a writer and producer for the Temptations while recording an album with a small group called "For Lovers Only," formed in 1994, who released one self-titled album. The album didn't do much for the charts, but still remains a gem of Terry leads. It also features Terry leading the Donny Hathaway classic "The Closer I Get To You." After the group broke up, he started working as a solo artist. For extra money, he'd accompany the Temptations on the road, helping with wardrobe and security. Around that time, one of the members of the group took time off in order to undergo throat surgery and due to Weeks' previous experience with Motown, he was asked to help out temporarily. It was only supposed to last 3 weeks, but it turned into 9 months.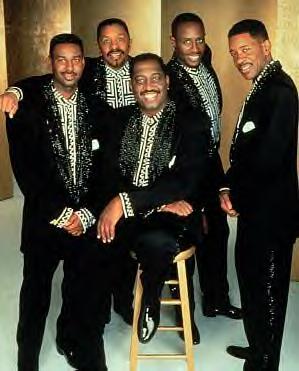 Weeks was made a permanent group member in 1997, as the original member decided to pursue a solo career after the surgery. "I said, 'Are you serious?" Terry recalls asking Otis Williams when he was offered the job. Initially he was concerned he didn't fit the mold of the Temptations. He's not only one of the youngest Tempts at 44 but the only one shorter than 6 feet. Before, you had to stand at least six feet tall to be a member of the "tall, talented tempting Temptations." Terry is five-foot-ten. Otis, a "fair but firm" boss, rescinded the silly rule, but insisted that dancing skills remain a prerequisite. "I said, 'Well, sure, I can dance," is what he told Otis when he was offered the gig. "This was not something I would've pursued. "I never imagined being in the Temptations," he says. "I didn't think I had enough talent to do that, I was a big fan. I would have been happy being a fan for life. No way I ever saw myself on stage with them." Even now, nearly twenty years later, he says, "I find myself referring to the Temptations, not including myself. I've been a fan for so long. I can't bring myself to say I'm one of them." Terry says being in the Temptations is more like being part of a fraternity. And as such, there is a lot of pressure to live up to the legacy. Every new Tempt is required to learn the songs and routines just as they were originally performed. I grew up listening to it. This is an opportunity to be with some guys who've been in the business forever. I can learn from them and see what happens with it. I've enjoyed every moment of it since that day."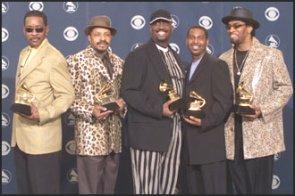 ON WINNING A GRAMMY
"It was such a shock, and such a welcome for the new guys," says Weeks, who became a full-fledged member of the group in 1997. "Otis had realized this three times previously and he was so happy for us, that we could now put a Grammy on our mantel. I think he was more excited for us than himself."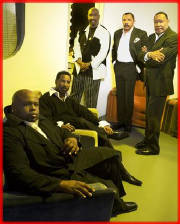 ON THE GROUP

Terry, ascribes the group's amazing longevity to the fact that "people can't get enough of this music." The music, he says, is bigger than any one individual. And, unlike many other nostalgia acts, the Tempts are still a vital recording unit, armed with their own record label with their latest effort, entitled "Still Here". The new CD is available in both physical and digital formats at www.temptationssing.com. The Temptations continue to blaze new musical trails in the 21st century while maintaining the dream and formula that founder Otis Williams has kept alive and well for more than 50 years.
The groups current lineup of singers includes Otis Williams, Ron Tyson Presson, Terry Weeks, Walter Joe Herndon, and Bruce Williamson.
Just Like I Told You, Love Is Here ©Weak4Weeks 2012.